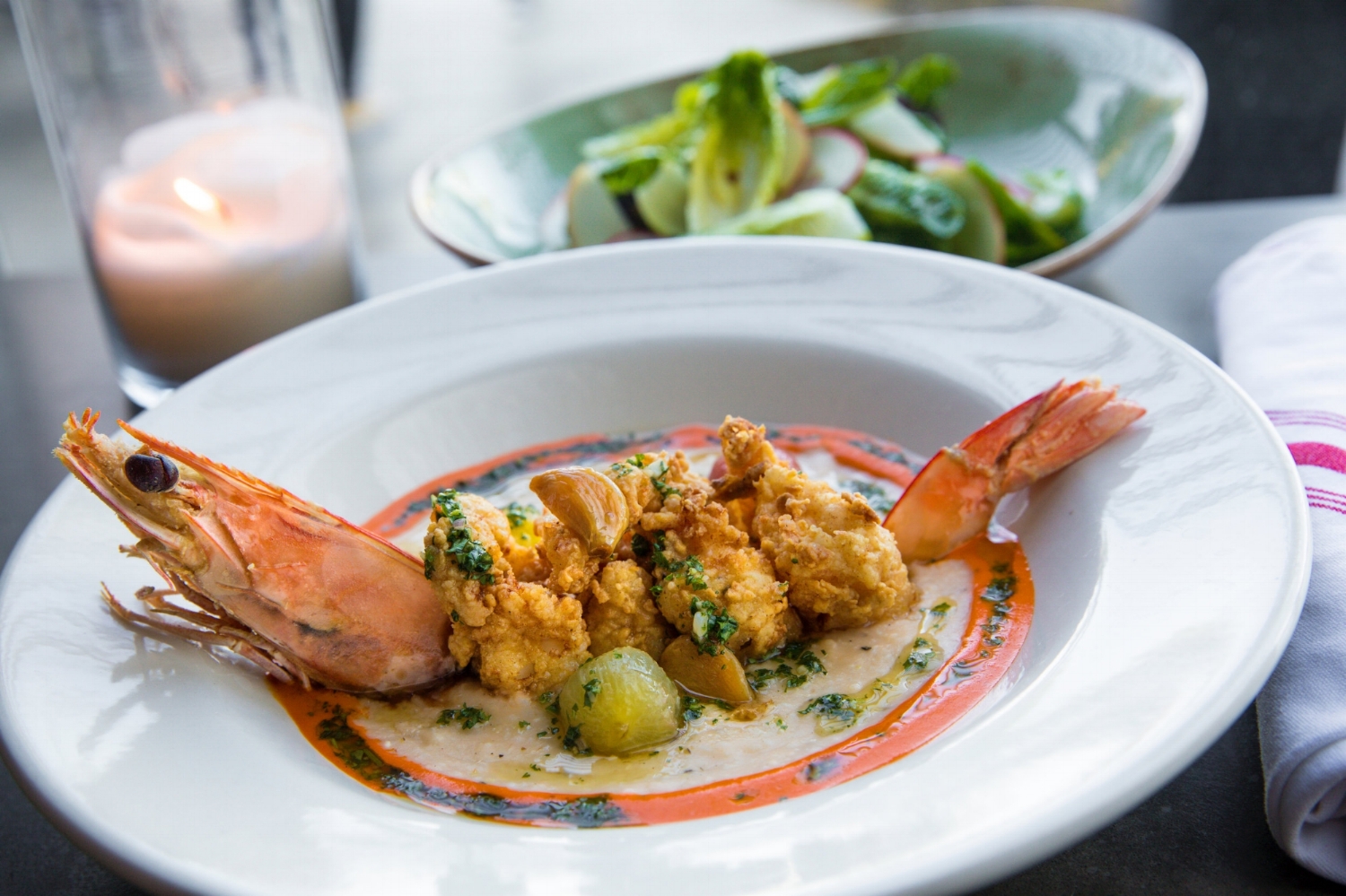 ELEVATED FOOD
FOR THE SOUL
Locally Sourced × Crafted with Love
Barbara Jean Downtown LA at The Fields is open 7 Days a week!
Hours of operation:
Service: Mon - Sun 9am - 7pm


Have us cater your next special event! Email: info@BarbaraJeanLA.com for details.
Barbara Jean is a purveyor of elevated American Soul Food from Chef Jason Fullilove.
Photos by Various
Barbara Jean Restaurant is a celebration of American Soul Food. A cuisine that is imbued with the many cultures that make up this vast and diverse country. With a focus on the roots of African American cooking, it's nutritional foundation and original applications: meats | offal | ancient grains | vegetables | fermentation | with a modern flair a presentation.
The Chef:
Executive Chef Jason Fullilove (originally from Cleveland Ohio) spent parts of his childhood in Southern Africa. Chef Fullilove has been featured on The Food Network, Esquires Network and CBS. He's also been featured in Angeleno Magazine, 805 magazine, LA Magazine, LA Times Chef of the Moment, Malibu Surfside. He has several chef tutorials on saltedTV.com
He's been a regular fan favorite at Los Angeles dining scene. He also helmed a dinner series called RED at the Los Angeles County Museum of Art (LACMA) that garnered national attention. At RED he created tasting menus and course meals directly inspired by current art exhibits, live readings and the films of Stanley Kubrik & Danny Boyle.
ADDRESS
3939 S Figueroa St. Los Angeles, CA 90037